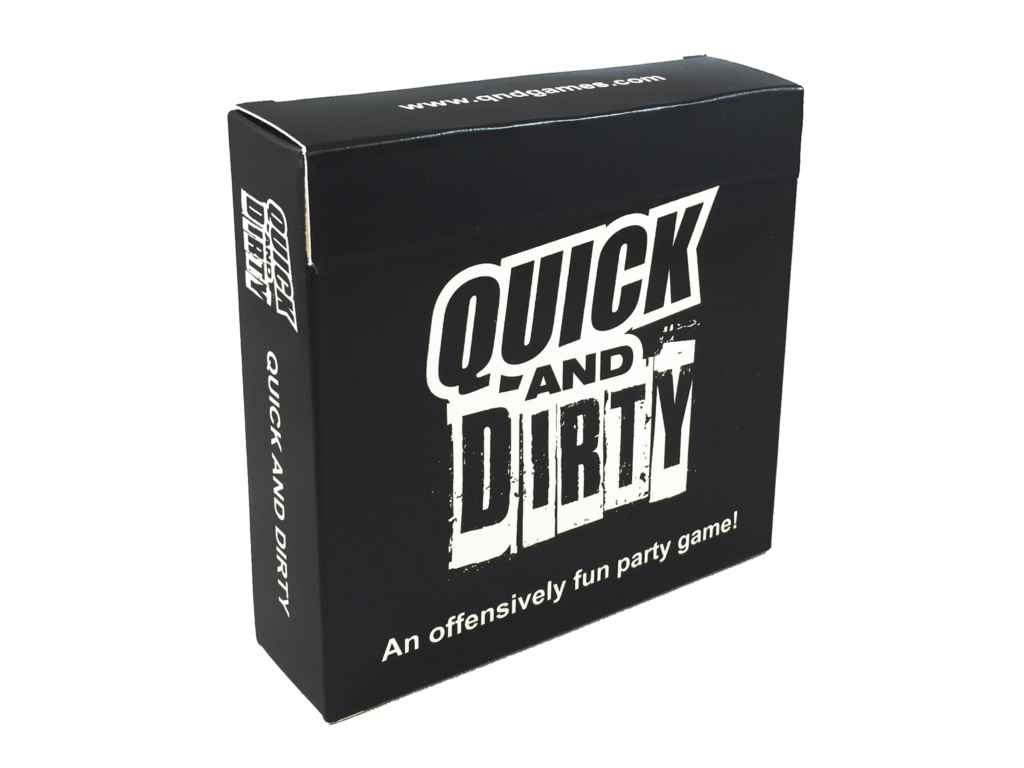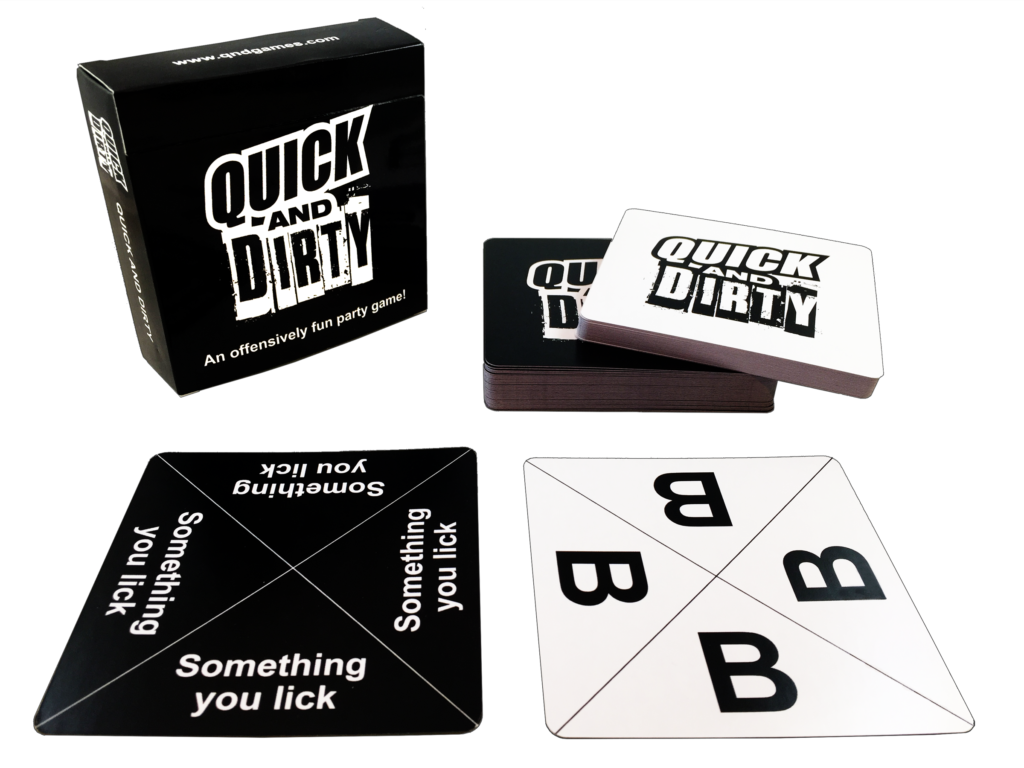 Quick And Dirty:
Original Offensive Edition
The original game that started it all! An offensively fun party game for quick wits and dirty minds. Players rush to be first to yell out an answer that fits the category starting with a given letter.
"Something you lick" starting with "B"... "Boobs!"
Made by QND Games

Suitable for 2-20+ players
Ages 18+ recommended
Great for groups and parties

$20
Order now on Amazon
(Free 2 day shipping for Prime members)
Limited Edition / Past Games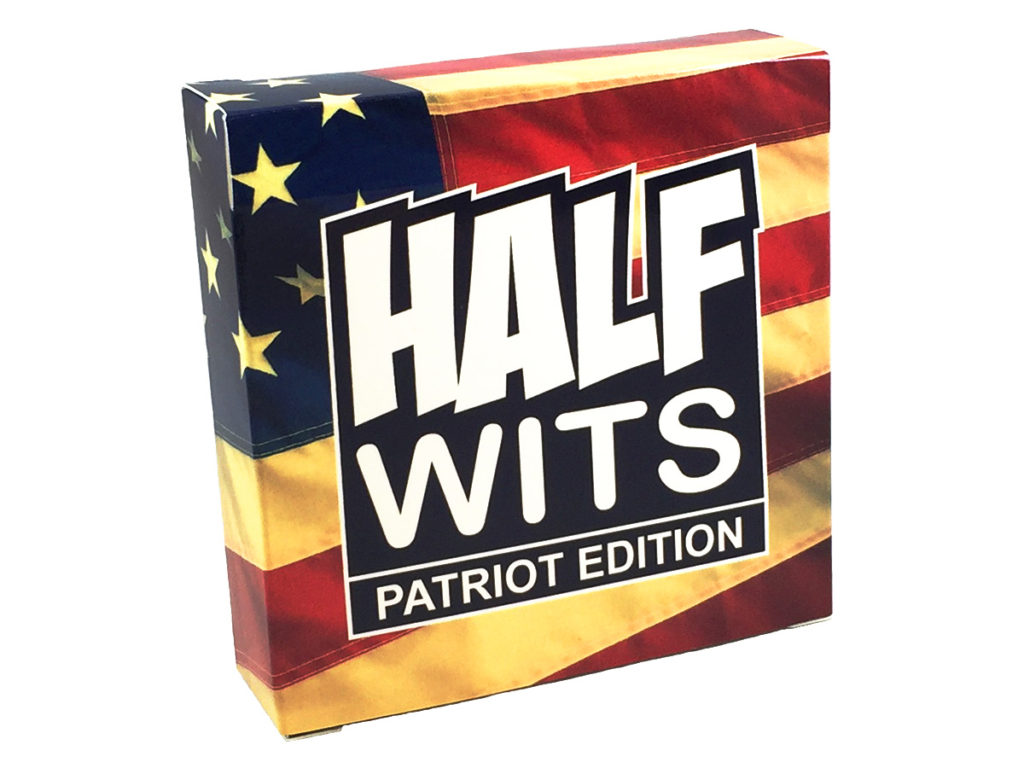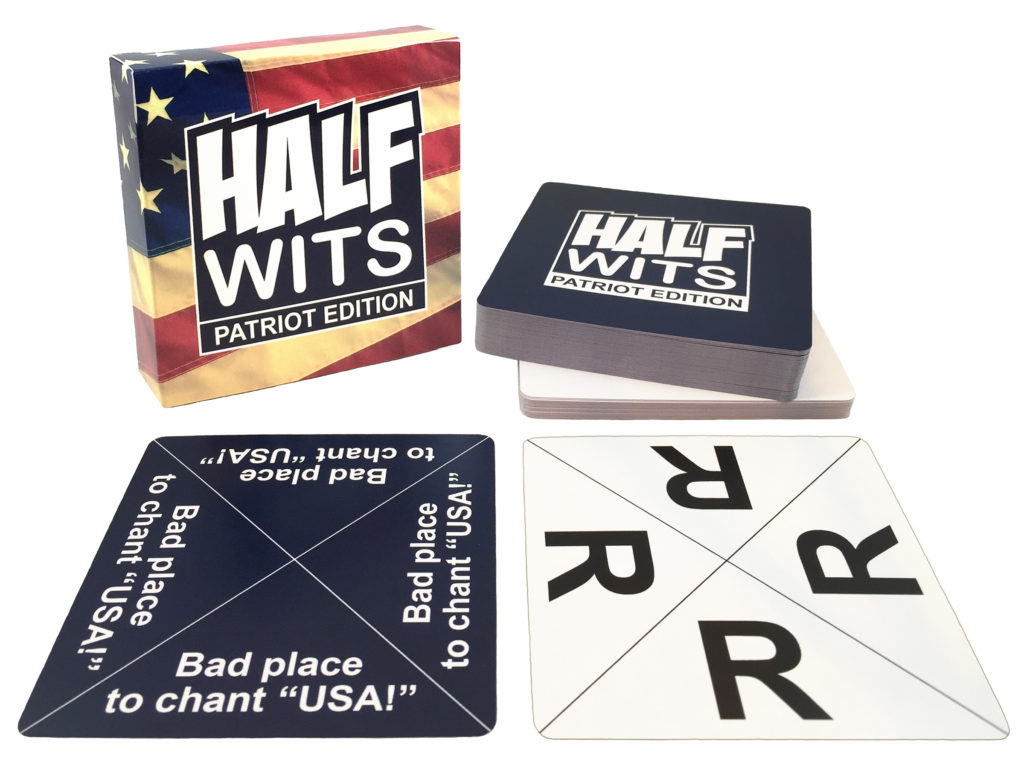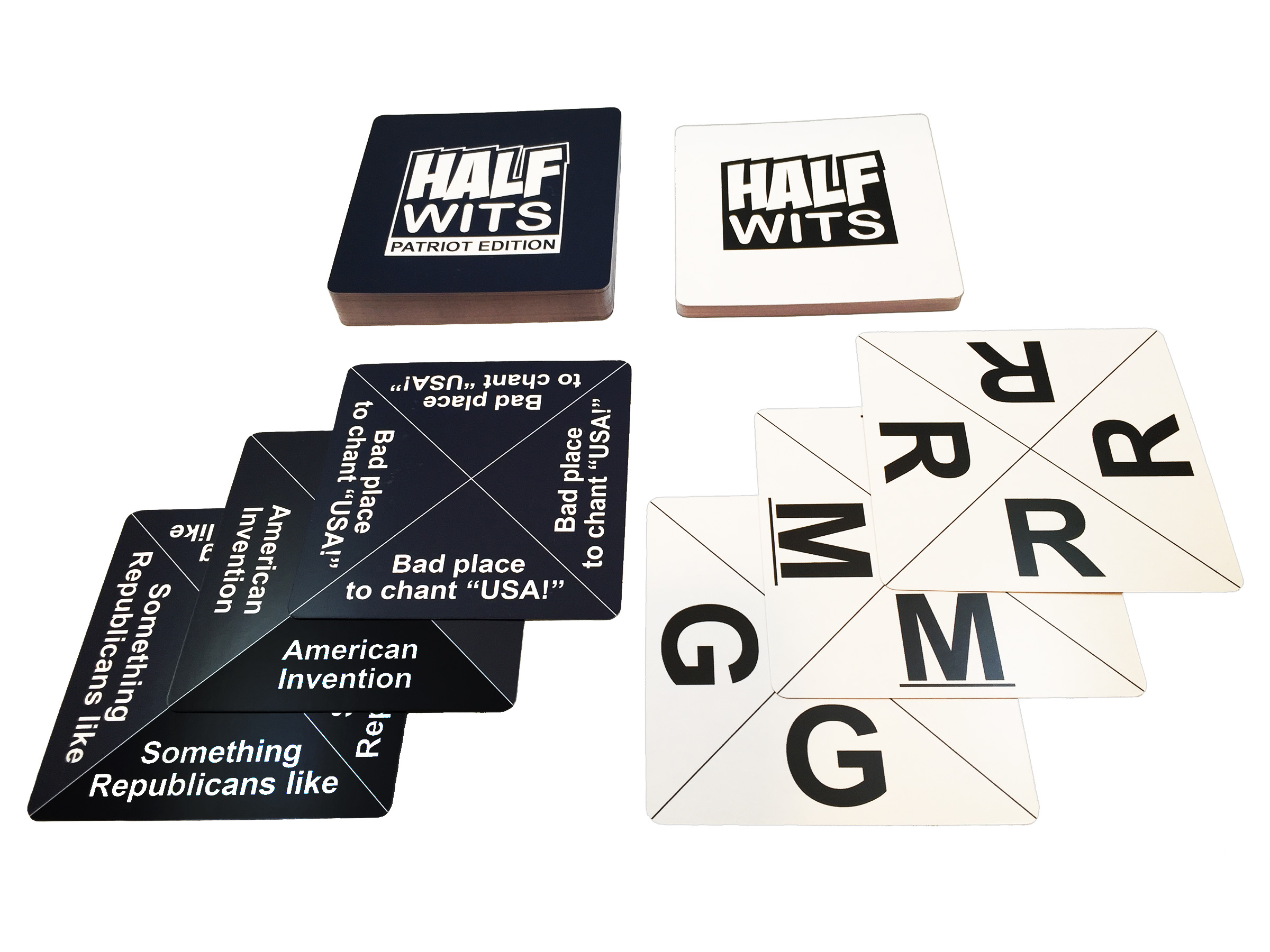 Half Wits: Patriot
A 2016 election special edition. Contained 48 America/Election themed category cards and 23 letter cards. Due to popular demand, we've brought back much of Half Wits: Patriot content as an official Quick And Dirty game (BLUE - Clean Culture Edition).
"Bad place to chant USA" starting with "R"... "Russia!"
Made by Half Wits

Suitable for 2-20+ players
Ages 14+ recommended
Great for groups and parties

Get QUICK AND DIRTY: BLUE - Clean Culture Edition
(Half Wits: Patriot is no longer available)